Depending on the use of the building, the available structural specifications and your personal needs, we will suggest the appropriate type of elevator, from a variety of options.
For buildings without lift shaft:
We provide elevators that include shaft walls (metal frame or aluminum frame), they only require a pit depth of 10cm, no need for machine room space, (all the equipment is placed in a metal cabinet on the side of the shaft) and can operate with a classic single-phase supply of 220V – 16Amp.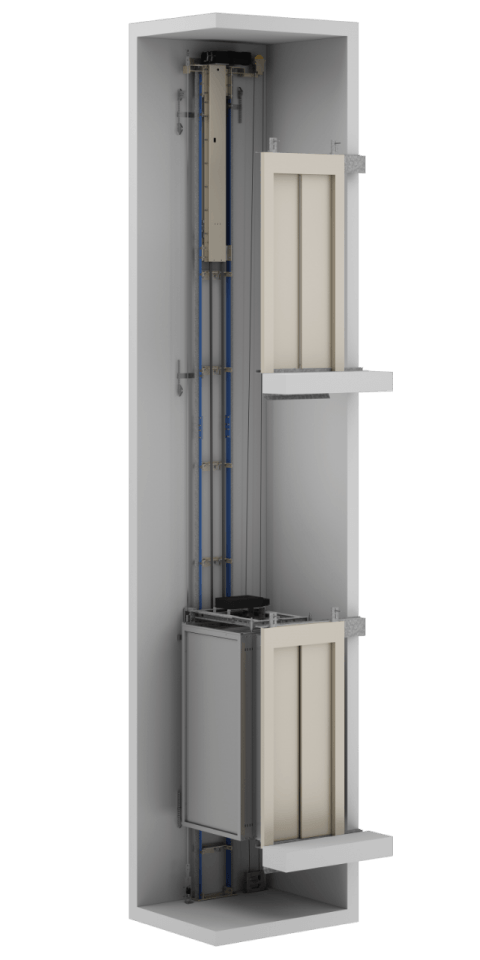 For buildings with lift shaft, we provide Hydraulic & Traction elevators, with or without a machine room (MRL):
They are usually installed in residential buildings, with few floors and light traffic. They have extremely smooth movement, and thus no vibrations, as well as low energy consumption. Compared to traction elevators, hydraulic elevators can be installed faster and are more economical.

They are the ideal solution in high-rise buildings with heavy traffic. They can be much faster than the hydraulic ones and, combined with an inverter module, traction elevators can offer very smooth and quiet rides, with lower power consumption.

Either for residential buildings
Or for commercial buildings
Contact us to schedule a meeting and help you choose the best possible solution!