KINISIS was founded in Pikermi in 2005 and serves the local area as well as the entire Attica region.
Our vision is to provide complete elevator systems and high value services. Therefore KLEEMANN HELLAS, the No. 1 company of Elevators & Lifting Systems in Greece, has chosen us to be their specialized partners.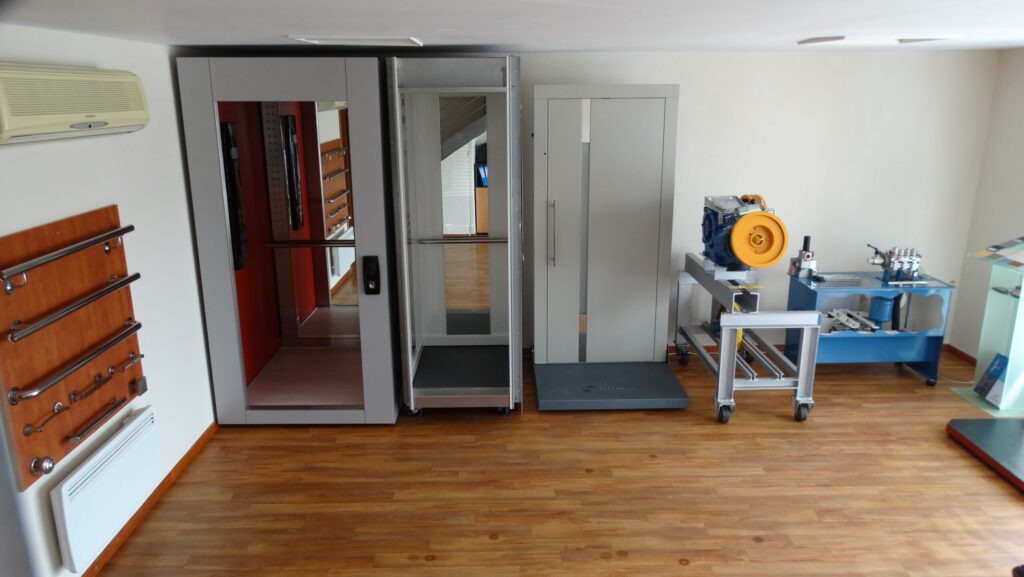 In our privately owned facilities, we have a show room, where you can see and choose the products that perfectly match your needs.
In our effort to provide flexible solutions, we also cooperate with the well-known elevator manufacturers GMV, MORIS, ALBERTO SASSI and Montanari.
We offer a wide range of services, such as supply, installation, repair, renovation, modernization, licensing (registration), maintenance and technical support of all types of elevators and lifting machines for all kinds of buildings and facilities (apartments, residential and office buildings, malls, public services and industrial buildings, hospitals, hotels, train stations, airports, etc.).
KINISIS was founded by Christos Paizis, graduate Electrical – Mechanical Engineer (London Thames Polytechnic), with a postgraduate degree as an Energy Engineer (U.M.I.S.T. of Manchester). Since 2004, he is an Evaluator of Certification Bodies in the field of Elevators & Lifts (National Accreditation Council (ESYD) of the Greek Ministry of Industry) and an Authorized Elevator Inspector both in Greece and in Cyprus. He has extensive experience as a Technical Director in large companies in the field of elevators, both in Greece and abroad. He has served as Director of the Elevator Inspection – Certification department of TÜV HELLAS S.A. (now TÜV NORD), actively contributing to the implementation of many important projects (Henry Dunant and Iaso hospitals, Ministry of Environment and Energy, National Bank of Greece, Olympic Village, Panthessaliko Stadium, Greek Parliament, Jumbo toy stores, Sklavenitis supermarket, International Airport of Athens "Eleftherios Venizelos", Holiday Inn, Divani, Kapsis and Porto Carras hotels, etc.).